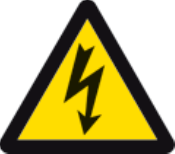 An electrical installation shall be executed in compliance with good electrical safety practices in order to provide adequate safety from injury or damage caused by electricity.
To ensure good electrical safety practices at MAX, the electrical safety team:
Continuously check the safety of the electrical systems
A complete check every three years, as required
Check of MAX IV users equipment
If you are bringing electrical equipment to MAXIV for your experiment, it is essential that this equipment is inspected prior to use. In addition to the inspection, all electrical equipment is required to bear the marking of a CE.
You should inspect the equipment for the following before your visit to MAXIV:
Grounded chassis
3-wire plugs or double-insulated enclosures
Fused inputs
No gaps/holes large enough to access live parts
Your electrical equipment that is not CE marked will need a more thorough inspection by Electrical Equipment Inspectors upon arrival at MAXIV. Please note that any electrical equipment set up before inspection must remain unplugged.
Tools
Thermal camera is a non-contact inspection tool for maintenance personnel, to find signs of problems with hot spots in electrical systems.