The strategy process of MAX IV will guide the laboratory through the next decade. As part of this process and as an important milestone, we have now published a Strategic Plan for the years 2023-2032.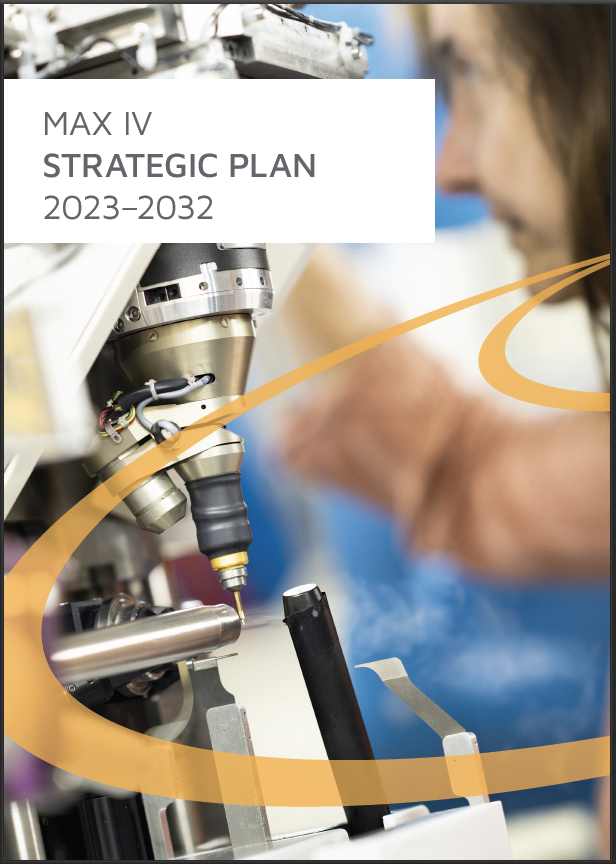 MAX IV Strategic Plan 2023_2032.pdf
What Happens Next
With the Strategic Plan as a foundation, we intend to deepen the discussion with the research community and foremost national stakeholders to ensure that MAX IV stays at the forefront as a Swedish national user facility through the next decade. We will organise outreach activities and will continuously develop and seek funding opportunities for the most prioritised instruments.
In addition, we are working internally with a MAX IV Roadmap identifying activities throughout the organisation needed to achieve the vision and mission as described in the strategic plan. A short version of the Roadmap is already completed. This document, containing the outcome of the Expression of Interest call 2021/2022, can also to some extent be seen as an executive summary of the Strategic Plan.
Process
The Expression of Interest process is our main tool to identify and prioritize proposals for new major infrastructure investments. The next call will open in 2024 and will only be open for beamline proposals.
Additional Documents
To meet the increased demand from our growing industrial user base and ensure that MAX IV is at the forefront as an industrial research facility, a strategy has been produced that sets the course for MAX IV's industrial relations work through the coming decade. The strategy proposes a so-called sector approach and explains how resources will be used strategically to reach the short-term and long-term goals for 2021–2030.
For questions or input please contact Magnus Larsson, Head of Industrial Relations: .
You can download the Industry Strategy 2021–2030 here:
Industry Strategy 2021-2030.pdf
Contact
Please contact us by sending a mail to

Sign up for news about the MAX IV Strategic process
Please sign up to the Strategy Updates e-mail list to stay updated.