How PRISMAS is managed
The PRISMAS PhD program is led by a steering group, involving representatives from the Swedish participating Universities, ensuring program relevancy and quality with support from the MAX IV scientific advisory committee.
Program coordination and management
MAX IV Laboratory, Lund Univeristy, is the PRISMAS project coordinator . Nine Swedish Universities participate in the consortium as Implementing Partners hosting Doctoral Students. A number of other academic, industrial and other type of partners contribute as Associated Partners hosting the students for their secondments. On an operative level, the PRISMAS Project Management Team (PMT) manages the project, chaired by the Programme Director (Dr Marjolein Thunnissen) and the Director of Studies (Dr Lindsay Richard Merte). The PMT is supported by the program coordinator and, on request, by the members of the administrative coordination team (including Finance, HR, Legal and IPR, and Communications).
The PMT ensures that the PRISMAS project aligns with the COFUND regulations and timeline. As part of student recruitment, the PMT organises open calls, verifies the eligibility of applicants, and coordinates the evaluation panels' work.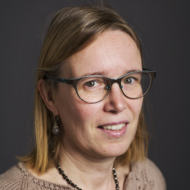 The courses and evaluation
The Study Program Committee is responsible for developing and organizing the courses within the PRISMAS program. It is chaired by the Director of Studies and includes local directors of studies and student representatives. Questions or issues the PI group raises are discussed within the Study Program Committee.
The PRISMAS Selection Panel and Local Selection Committees are the central evaluating bodies in the student recruitment process.