Collaboration is one of the core interests of MAX IV as it supports excellent user service provision by facilitating tools that guarantee staying on the forefront of synchrotron science. MAX IV greatly values the knowledge exchange, outcomes of joint developments and financial support that come from collaborative initiatives. The relevant focus points are: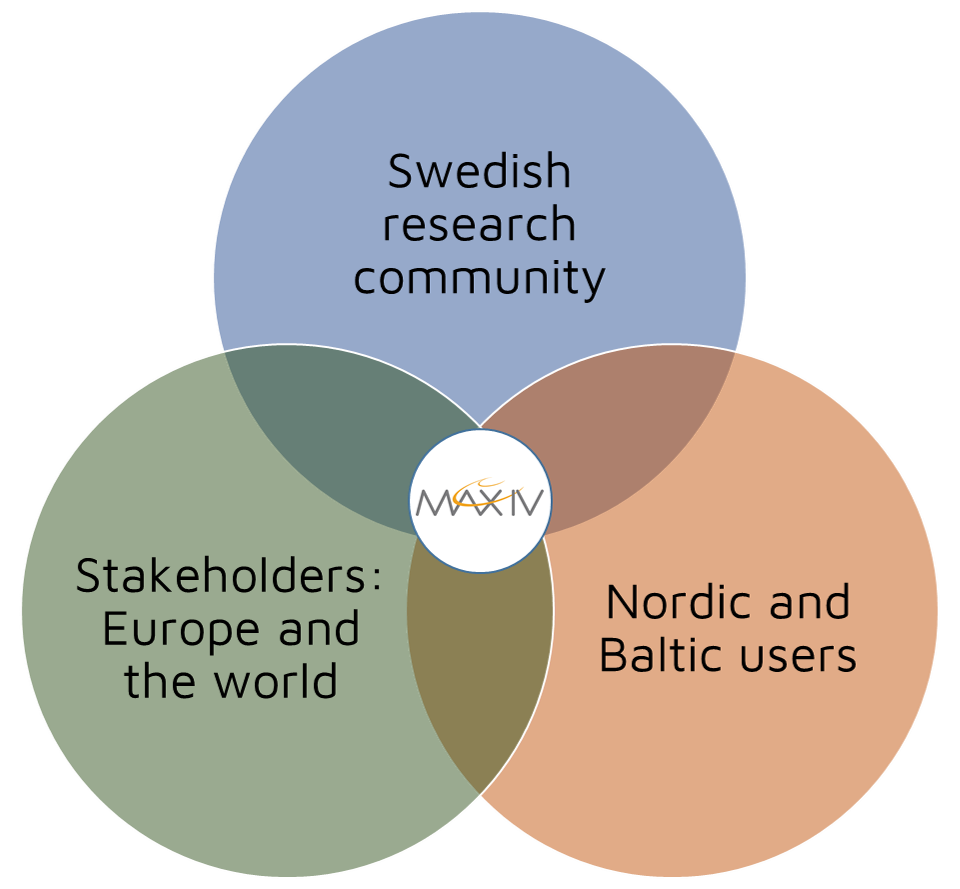 The invaluable interaction with the Swedish research community from academic and non-academic environments
Capitalising on the geographical location of MAX IV to solidify as the Northern European Synchrotron serving users from the Nordic and Baltic regions and taking advantage of the proximity of other synchrotron but also FEL, neutron and other large research infrastructures providing enormous potential for scientific, technical, and innovative synergies.
Collaborations involving partners from all of Europe and the rest of the world, crucial to share knowledge, create links between different stakeholders and join forces to address global challenges.
MAX IV Grants Office coordinates collaborative initiatives of all kinds and offers support to external partners and MAX IV staff to establish a successful collaboration and work jointly on initiatives. Feel free to contact us any time by emailing .
For industrial collaborations, please refer to our industry relations team.