The development of tomorrow's alternative energy systems depends on advanced materials research. R&D projects researching future energy solutions are looking into challenges such as how to improve cost, efficiency, and lifespan for existing energy processes and products, and develop and refine new energy technologies and solutions.
One of the main concerns is also finding more environmentally friendly raw materials and more sustainable sourcing.
Using the world-class synchrotron X-ray tools and techniques available at MAX IV, it is possible to gain new insights that can accelerate the development and optimisation of fuel cells, hydrogen-storage materials, thin and flexible solar cells, rechargeable battery solutions, etc., and achieve a higher energy density.
These insights pave the way for radical product optimisation and the design of improved production processes that can better meet the demands of tomorrow's market.
Examples of research topics at MAX IV
Charge transport mechanisms in materials
Temperature-driven reaction mechanisms
Ageing processes
Characterisation of the solid electrolyte interphase
Wearing effects of charging cycles on the material structures
Electrochemistry and physicochemical processes in situ across multiple length scales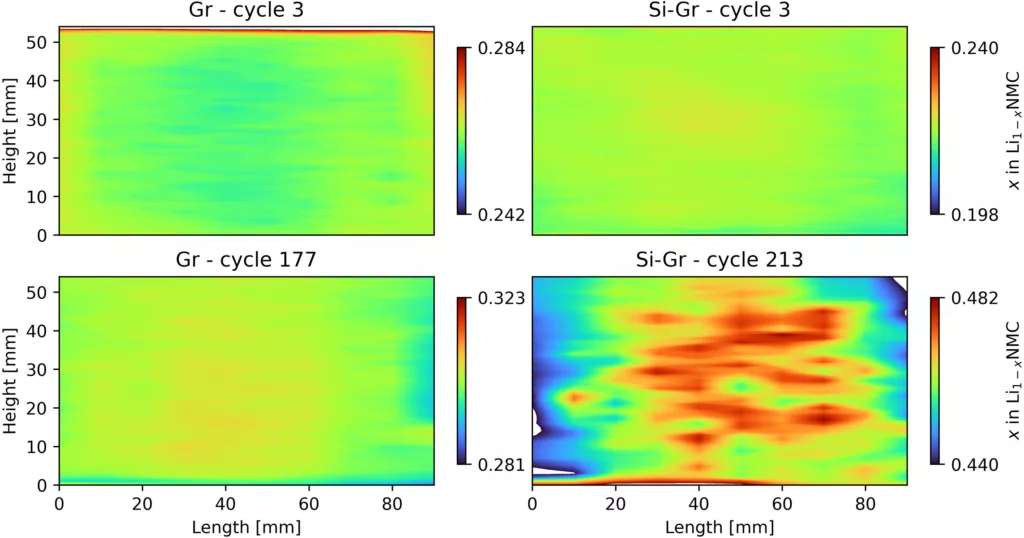 Popular techniques and beamlines
---
Discuss your research and innovation needs with us! Contact us at the MAX IV Industrial Relations Office and we will help you turn your research idea into an experiment and find the suitable methods and techniques for you.