The Swedish solar cell technology company Exeger has recently been to the HIPPIE beamline at MAX IV along with researchers from KTH and Uppsala University. The goal of the visit was to study the electrochemistry of light conversion to energy in a dye-sensitized solar cell. The experimental setup at MAX IV offers a unique possibility to study such liquid-solid interfaces.
Exeger launched their first product on the market earlier this year – wireless headphones powered by ambient light based on photoelectrochemical solar cell technology.
"The uniqueness of Exeger's innovation is that the solar cell can be formed freely and has mechanical flexibility. It has great potential for the future", says Sven Södergren, Senior Scientist at Exeger.
The technology is based on the Dye-Sensitized solar cell (DSC), which is inherently thin, flexible, and durable. Inside the cell, a solid material is stained with a dye that is in contact with an electrolyte solution. The interface between the stained material and the electrolyte is the focus of this study, as it may reveal important information about how the cell functions under normal conditions. The state of the molecules in the cell can be studied by X-ray Photoelectron Spectroscopy.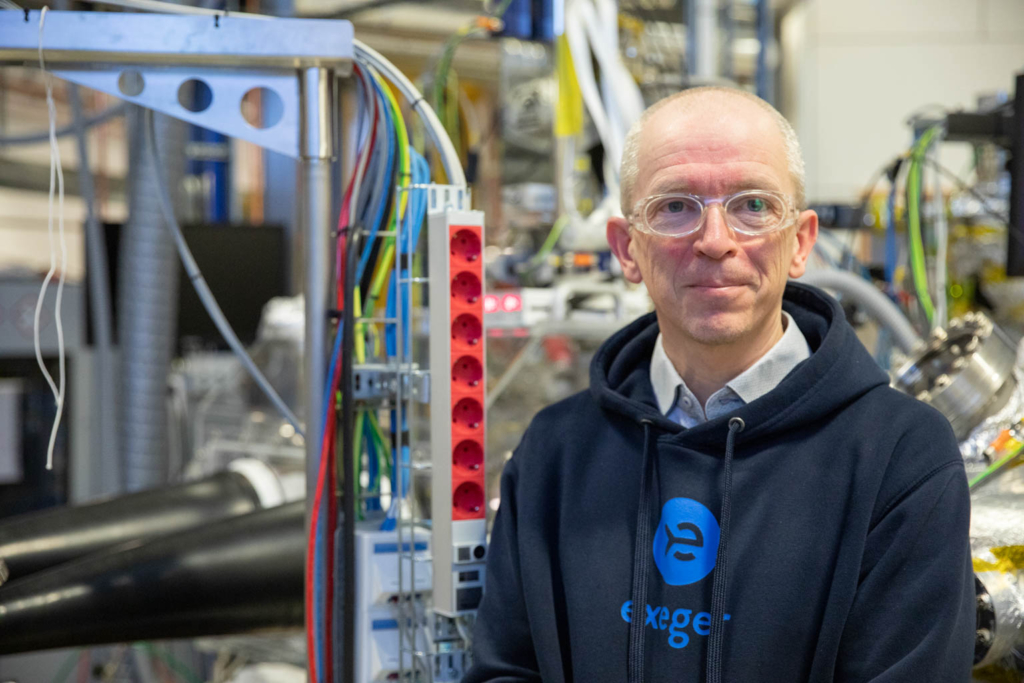 This type of experiment is usually performed in a vacuum disqualifying any liquids or gases, thus preventing in situ or operando conditions. However, the method used at HIPPIE has a clever add-on that lets the pressure be higher in one tiny specific area around the sample. This is called Ambient Pressure X-ray Photoelectron Spectroscopy or AP-XPS, and it offers the capability of modeling actual reaction conditions.
Currently, the team of researchers uses just the solvent in the experiment, but in the future, they aim to study the sample with the actual electrolyte. The experiment is a combination of developing a test method, obtaining fundamental electrochemical understanding, and testing the actual materials used in the product.
"We want to compare products that were made using different manufacturing methods in a realistic environment. It was made possible due to the great collaboration with the researchers from KTH and Uppsala University through the Vinnova pilot study", concludes Sven Södergren. "The equipment at MAX IV is compatible with industrial samples, which makes it possible to conduct the experiment."
The project is financially supported by the Swedish innovation agency, Vinnova. To see the other similar projects sponsored by Vinnova, click here.
Are you also interested in doing industrial research at MAX IV? Don't hesitate to contact our Industrial Relations Office. Feel free to be inspired by what other industrial companies have researched – have a look at our cases.