Chocolate is the favorite sweet of millions around the world. What makes it even more tempting is the dozens of flavors that suit each consumer's taste. To get something so favored to everyone in the form of new products, a team of Scientists from AAK and RISE have recently visited MAX IV to study the crystallization of fats in different food applications at the CoSAXS beamline.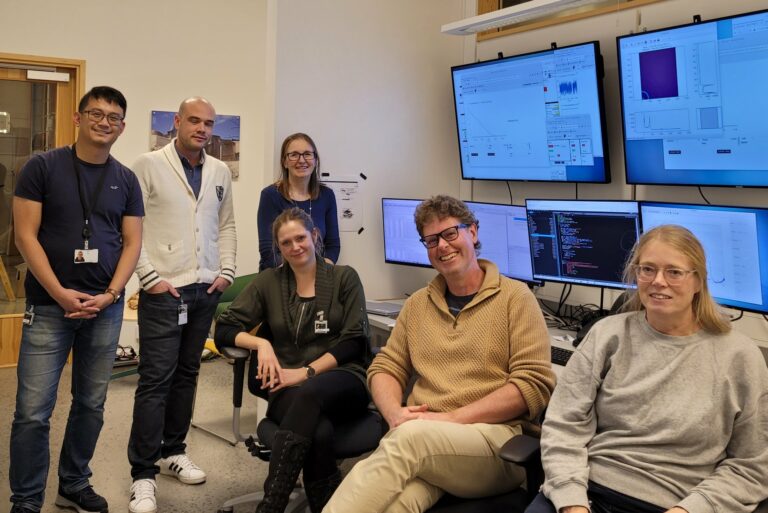 The experiment involves melting and recrystallizing fat in samples, each having different consistency. Ingredients are added stepwise to gradually increase the complexity in the sample series towards a mixture of ingredients that make up chocolate. This procedure helps to reveal how specific components affect a sample's structure.
Shun Yu, a Scientist at RISE, dives into explaining the essence of the experiment, "After the chocolate samples are loaded to the beamline at CoSAXS, they are melted to erase the fat crystals. By doing so, they are imitating the production process. Afterward, scientists observe the cooling history of each sample. Cooling is an important process for production as the product's properties change accordingly with the cooling duration. Thus, they are observing the cooling history of samples to collect data on crystallization."
Anne Brinkø, a Research Scientist at AAK, a global producer of vegetable oils and fats, explains the importance of the project: "By observing the morphology of each sample, we can analyze how added particles affect the crystallization of the product. This information will be helpful in optimizing the product functionality and creating new products in the future."
To read more about industrial experiments, visit the MAXESS case studies page and explore other industrial cases conducted at MAX IV and other facilities. MAXESS is a national platform supporting the use of large-scale research infrastructures for the industry.